Richard Graydon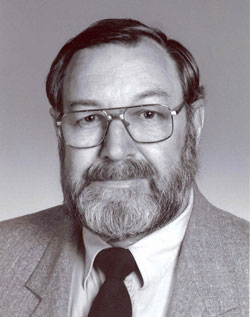 Richard Graydon, a graduate of The University of Winnipeg, has dedicated his life to education and sound administrative practice. He spent many years as a principal with Luxton, William Whyte, Isaac Brock, Wellington and John M. King schools. He also served as President of the Principals' Association.
Extensive Skills
Graydon's extensive administrative skills served The University of Winnipeg well when he was appointed unanimously by the Board of Regents to assume the role of Chair of the Board during a period of transition for the University (2001-2003).  Faced with a challenging financial situation, Graydon provided stable leadership and led the Board through discussions and consultations that laid the groundwork for improved financial health and strategic planning. Graydon also oversaw the establishment in April 2003 of The University of Winnipeg Foundation. The Foundation is dedicated to raising private funds and providing donor stewardship in support of the vision and mission of the University and its Collegiate. He led the Board of Regents with courage and dignity through two transformative years.
Graydon also contributed significantly to the broader community as a volunteer board and committee member with organizations dedicated to improving the lives of vulnerable children including the Children's Home of Winnipeg, the Children's Aid Society and Child and Family Services-Central.
The University of Winnipeg has benefited greatly from the dedication of Richard Graydon.