Linda Dietrick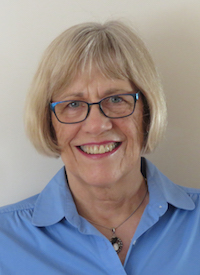 BA, MA, PhD
Linda Dietrick is an internationally recognized German Studies scholar, researcher, and teacher who served The University of Winnipeg with distinction until her retirement in 2016. She is highly esteemed by her colleagues and all levels of administration for her commitment to the University and to her field of German Studies.
After joining UWinnipeg in 1989, Dietrick made many significant contributions to administrative service while compiling a substantial record of teaching and scholarship within Canada. Her work stands out as original and innovative; her literary research brought due recognition to many female German writers.  
Dietrick has devoted her career to UWinnipeg, improving governance for her colleagues, her department, those in her faculty, and the wider campus community. She has held a number of positions with responsibility, leading with civility and integrity — and especially professionalism. 
Dietrick served as Chair of the Department of Modern Languages and Literatures; Acting Dean of Arts; and Acting Dean of the Library. While leading the modern languages department, she oversaw the renovation and beautification of the departmental common room, language lab, and office corridor, which features a cheerful colour installation by the same artist (Rodney LaTourelle) who designed the one in the Centennial-Duckworth corridor. Dietrick was asked to chair a task force (2009-11) that brought forth a wide-ranging report that reviewed first-year offerings, staffing, delivery, and pedagogical issues.
Perhaps her most indelible mark has been on the UWinnipeg library. Dietrick was a member — and served as chair — of the Senate Library Committee for many years, working tirelessly on behalf of faculty to provide support and input on matters related to the library and its operations. She played an integral role in shaping and maintaining a strong culture for books at UWinnipeg, finding a graceful balance of tradition and technological change in the digital age. Understanding the library's importance as a learning commons for students, she advocated strongly for resources to improve its materials, technology, and study spaces. 
For her longstanding commitment and contributions to the institution, The University of Winnipeg honours Dr. Linda Dietrick with Fellowship in United College.