Linwood DeLong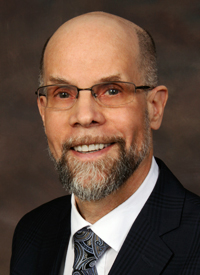 MA, PhD
An accomplished scholar, researcher, and librarian, Dr. Linwood DeLong is being honoured for making countless contributions during his decades-long career with The University of Winnipeg. He retires this year following a term as Acting Dean of the Library, after more than 30 years thriving in several roles in the University library where he shared his expertise in research methods and materials with students and faculty alike.

Known for inspiring library staff at the early stages of their careers, Dr. DeLong continued to pursue his own scholarly research, which in addition to publishing peer-reviewed journal articles also included two book-length studies: Ignatius Aurelius Fessler as a Historical Novelist : His Theory and Practice, and A Guide to Canadian Diplomatic Relations, 1925-1983. With his high-proficiency in German language, in addition to his MA in Library Science, DeLong is also a competent translator who holds a PhD in 18th-Century German Literature.

During his time at The University of Winnipeg, Dr. DeLong actively committed himself to tireless service above and beyond his position. His faith and dedication led to his being nominated in 2002 by representatives of the United Church to serve on the Faculty of Theology Advisory Committee, which he did until its dissolution in 2013. He also served on the Senate Library Committee, taught German to continuing education students, and worked with departments across campus to improve holdings.

In 2012 the University was offered the generous gift of the Eckhardt-Gramatté Library, a collection of rare music and art books, a significant number of which are in German. Named as Head Librarian and Curator, Dr. DeLong worked long hours properly cataloguing the collection to ensure best access to the wealth of knowledge contained within.

For his passion, integrity and loyalty to The University of Winnipeg and its students, we honour Linwood DeLong as Fellow of United College.