Bruce C. Daniels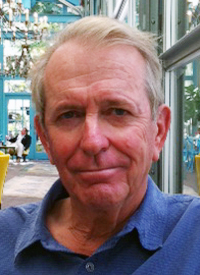 During his 31 years of teaching in the Department of History in the Faculty of Arts at The University of Winnipeg, Bruce C. Daniels established an exemplary record in teaching, scholarship, and self-governance.
A compelling, effective instructor who was consistently popularity with students, Daniels was recognized with the Clifford J. Robson Award for Excellence in Teaching shortly after his arrival at UWinnipeg. Over the years, his educational reach expanded to include the Seniors program, Stony Mountain Program, and the High School Enrichment Program.
The first recipient of the Erica and Arnold Rogers Award for Excellence in Research and Scholarship, Daniels continued his well-respected research with Social Sciences and Humanities Research Council grants and was a Fulbright Fellow and Chair in both 1993 and 2005. He authored ten books and served as editor of several prestigious journals while working at The University of Winnipeg.
His enduring commitment and contribution to university self-governance are evidenced by his chairmanship of more than a dozen committees, membership on the Board of Regents, and a 20-year membership on the Senate. As a trusted advisor to the University, Daniels served as a member of search committees for President, Chancellor, Vice-President, and Dean.  
It has been noted that Daniels takes immense pleasure in time spent over coffee and lunch with colleagues in Riddell Hall.  
For his many years of dedicated service to UWinnipeg's students, faculty and staff, we honour Bruce C. Daniels as Fellow of United College.