Murray Wiegand
Professor Emeritus
---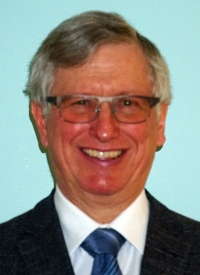 BSc (Hons), PhD
Remembered as a committed researcher and resourceful teacher, Dr. Murray Wiegand devoted more than 30 years of service to the University of Winnipeg's Department of Biology prior to his retirement in August 2019.
Wiegand completed a post-doctoral fellowship at Memorial University in St. John's, Newfoundland prior to arriving at UWinnipeg in 1984.
While Wiegand put a particular focus on work surrounding fish lipids and the reproductive physiology of freshwater fish, he further distinguished himself with an unrelenting commitment to his work. His versatility was also of note, having adeptly navigated the broad curriculum that the Department of Biology offers and teaching in multiple aspects of it along the way.
In the latter portion of his time at UWinnipeg, Wiegand assumed stewardship of the department's honours program as a major part of his teaching responsibilities in the undergraduate program. He welcomed the challenge — and the opportunity to guide students from their undergraduate work to independent research — with open arms, a trait for which he had become known during his decades of service.
Wiegand also devoted himself to issues outside his classroom for the benefit of the university; he served on numerous departmental and institutional committees and as coordinator of the Biochemistry program. He also served as trustee of the University of Winnipeg Pension Plan, a role in which he is continuing after retirement.
Wiegand earned a reputation among colleagues as a well-rounded academic who enjoyed a challenge, and also as a diligent researcher who prioritized accuracy and generation of reliable data.
For his diverse body of work and his steadfast commitment to the betterment of both the Department of Biology and the students whose lives he impacted, the University of Winnipeg is proud to honour Dr. Murray Wiegand as Professor Emeritus.