Richard J. Staniforth
Professor Emeritus
---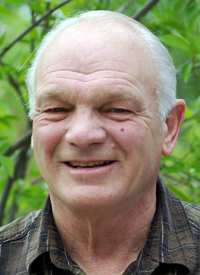 BSc (Honours); PhD
Dr. Richard Staniforth arrived at The University of Winnipeg in 1975 with an international academic background and quickly established himself as an outstanding botanist. Throughout his 32 year-career, he provided significant contributions to teaching and research. Of particular note is Staniforth's work on arctic plants in Churchill and his vast knowledge of Manitoba flora. He taught both ecology and botany courses and developed the course Flora of Manitoba. He remains research-active in retirement.
Housed within the Richardson College for the Environment and Science Complex is a room called the Richard J. Staniforth Herbarium. When Staniforth arrived at UWinnipeg, only a few plant specimens in a couple of small cabinets existed.  He made it his mission to properly collect, catalogue and store more than 6,500 herbarium specimens over the decades, resulting in a major contribution to Manitoba botany. The Staniforth Herbarium is officially listed with the International Taxonomic Union and remains a major research and teaching resource.
Staniforth has more than 30 peer-reviewed publications to his credit, has presented at numerous conferences, and has supervised many graduate and undergraduate students. His enthusiasm for plant biology and ecology is contagious and clearly attracted many outstanding students. In 2006, he received UWinnipeg's Clifford J. Robson Memorial Award for Excellence in Teaching.
For his distinguished career in both teaching and research, The University of Winnipeg recognizes Dr. Richard J. Staniforth as Professor Emeritus.