Jim Silver
Professor Emeritus
---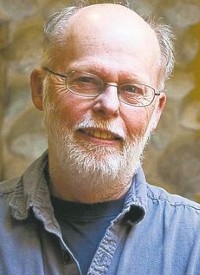 BA, MA, PhD
Jim Silver has been a visionary program builder during his three decades at The University of Winnipeg — bridging the gap between community and university by establishing a presence in Winnipeg's north end.
Silver was an integral part of the team that redeveloped the old Merchants Hotel on Selkirk Avenue into Merchants Corner: an innovative education, community, and housing hub. The complex is now home to 30 units of affordable housing; the Community Education Development Association's Pathways to Education program; and the Department of Urban and Inner-City Studies, where Silver formerly served as departmental chair and currently is a professor.

Publishing research extensively on urban poverty and inner-city issues, Silver has a long history of working with community-based organizations in the city. His unique collaborative approach means research is always conducted with — not for — members of inner-city and urban Indigenous communities.

Silver's prolific scholarly work and research has garnered respect across the country and from the communities focused in that research. During his time at UWinnipeg, he published 15 peer-reviewed books, 40 peer-reviewed book chapters and journal articles, and more than 100 non-peer-reviewed articles.

A founding member of the Canadian Centre for Policy Alternatives-Manitoba, Silver has also been a key figure in four multi-million dollar Social Sciences and Humanities Research Council of Canada (SSHRC) grants.

He has been recognized by UWinnipeg for his dedicated work on three different occasions. He received the Clifford J. Robson Award for Excellence in Teaching in 1985, the Clarence Atchison Award for Community Service in 1997, as well as the Erica and Arnold Rogers Award for Excellence in Research and Scholarship in 2007.

He has been the recipient of numerous community awards, including the Joe Zuken Citizen Activist Award in 1997 and the Queen Elizabeth Diamond Jubilee Medal for contributions to the inner city in 2013.

For his unwavering commitment to decolonizing the university and community through his important work, The University of Winnipeg is proud to honour Jim Silver as Professor Emeritus. As an intellectual leader on matters of primary community significance, Silver has left an indelible mark across all of Winnipeg.