Joel Novek
Professor Emeritus
---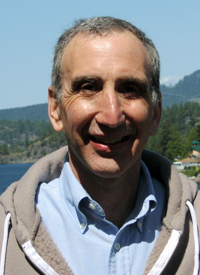 BA (honours), MA, PhD
Throughout his 36-year career in the Department of Sociology at The University of Winnipeg, Novek distinguished himself for his breadth of scholarship and research in emerging fields including hog farming in Western Canada, technology and the workplace, the grain trade in the information age, and sociology of the environment.
Novek has published two books and nearly 50 articles, has presented close to 30 conference papers and is responsible for 5 major reports. Among his many accomplishments, he was the Visiting Research Associate for the Centre of Policy Alternatives, Massachusetts Institute of Technology; a Visiting Research Associate at the University of Paris 1 Sorbonne; and was awarded the Diana Forsythe Award from the American Medical Informatics Association for research at the crossroads between social science and medical informatics.
While Novek's books, articles and conference papers represent a significant and original contribution to Canadian sociology, his leadership is not limited to scholarly endeavors. He has contributed in essential ways to the growth and strength of UWinnipeg, serving as Chair of the Sociology Department for nearly a decade, creating new courses dealing with the environment and technology, and offering important curriculum revisions and development. Beyond the University, he has shared his expertise on environmental and food security issues as a member of the Manitoba Food Charter and with Hogwatch Manitoba, and has been active in the Winnipeg Jewish community dealing with the Middle East conflict and peace.
For his committed scholarship and dedication to the University and broader community, The University of Winnipeg is proud to welcome Dr. Joel Novek as Professor Emeritus.