Kenneth William Meadwell
Professor Emeritus
---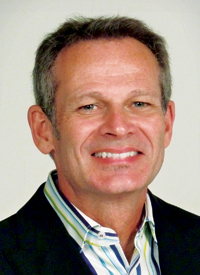 BA (Honours) (First Class Honours), MA, PhD, OPA
Dr. Kenneth Meadwell has served The University of Winnipeg with great distinction for three decades and achieved a level of excellence as scholar, teacher, researcher, administrator and community member. Meadwell is an internationally known specialist in francophone Canadian literature and literary theories, with three books and over one hundred scholarly articles and reviews to his credit. His groundbreaking work on the enigmatic Québec writer, Réjean Ducharme, is recognized as a milestone in Ducharme studies, and his study of identity and alterity in the French novel of Canada is considered a must-read in scholarly circles. In 2013, he was named Knight in the Order of Academic Palms of the Republic of France, one of the oldest and highest honours that France bestows, for his remarkable contribution to the promotion of French language, literature and culture.
As Professor of French Studies at UWinnipeg, Meadwell was so beloved by his students that he was selected as "Popular Prof" by Maclean's magazine Guide to Canadian Universities for five consecutive years (2002 to 2006). He served as Department Chair for 13 years and for his dedicated abilities as an administrator who guided departmental development from French Studies to Modern Languages and Literatures received UWinnipeg's Robin Farquhar Award for Excellence in Self-Governance in 2009.
He maintains ongoing and close ties with the academic world in France and has been an Invited Professor of Canadian Studies at the Hebrew University of Jerusalem, Duke University and the Universidad de La Laguna in Spain. More than a decade ago, he created the Meadwell Scholarship Endowment which awards — in perpetuity — an annual scholarship to a student studying French at UWinnipeg.
The University of Winnipeg honours Dr. Kenneth Meadwell as Professor Emeritus.