Iain McDougall
Professor Emeritus
---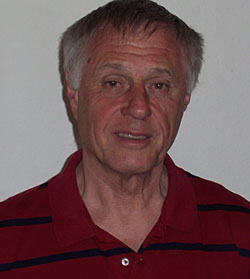 The honour of Professor Emeritus has been earned by retired Classics Professor, Dr. Iain McDougall for his impressive contributions and impact on the Department of Classics during his 30 years of service to the University. His scholarship is nationally and internationally known and respected. Dr. McDougall has brought prestige to UWinnipeg and has created broad and lasting benefits to his students, colleagues and the discipline of Classics in general.
McDougall is renowned for being an excellent and dedicated teacher. An active researcher, McDougall's active scholarly activities led to numerous published articles in peer-reviewed Classics journals. One of his most impressive accomplishments is a two volume set on the Lexicon of Diodorus Siculus. The result of two decades of conscientious investigation, this 1700 page work is considered a highly valued research resource by scholars of classics worldwide. It resides in every major research library in the world.
Under McDougall's term as Chair of Classics, the department gained the reputation as being among the best undergraduate Classics department in Canada. In addition to his usual teaching load, his mentorship created many award winning students that earned Classic Awards within and outside the campus.
In 1992, he was awarded the Dr. Robin Farquhar Award for Excellence Contributing to Self-Governance in recognition for his many years of exceptional service on several committees, including the Board of Regents.