Jennifer Brown
Professor Emeritus
---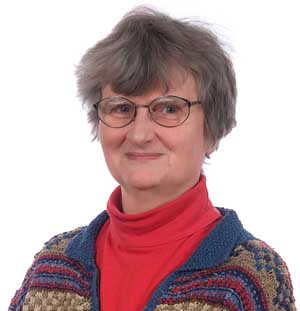 Retired History Professor, Director of the Centre for Rupert's Land Studies and distinguished ethnohistorian, Dr. Jennifer S. H. Brown, has earned the rank of Professor Emerita.
Brown's committed service to The University of Winnipeg is matched only by her impact on her field of study. Her publications have shed light on familial and social relations among fur traders and Aboriginal communities across three centuries. Her work also tackles the complex and multiple origins of people of mixed descent whose life trajectories led them towards diverse identities, Métis and other. By bringing together documentary and oral records generated from various perspectives, Brown has helped to preserve, develop and disseminate Aboriginal historical education. This work has not only advanced research in her field but has also increased the understanding of Aboriginal communities, histories and cultures among a wider audience.
These scholarly contributions are nationally recognized. Brown has held a prestigious Tier 1 Canada Research Chair (Aboriginal Peoples in an Urban and Regional Context), among numerous other honours and awards. Brown has also been elected a Fellow of the Royal Society of Canada, Academy II (Social Sciences), the highest honour for scholarship in Canada. As the Director of the Centre for Rupert's Land Studies, Brown fostered greater cooperation between scholars, the public and First Nations communities.