David Cheal
Professor Emeritus
---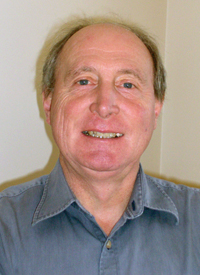 BSocSc, PhD
David Cheal's career spans 41 years at The University of Winnipeg representing the best in academia: outstanding scholarship, an effective and challenging teaching style much appreciated by several generations of students, exemplary research which attracted significant grants including from the Social Sciences and Humanities Research Council, and unrivaled service to the University community.
Dr. Cheal is a leading scholar with a national and international reputation in the areas of family, aging and demography which helped put UWinnipeg's Department of Sociology on the map. When he retired in 2010, he had authored 11 books, several of which are classics and bestsellers in the field, and will soon publish the third edition with Oxford University Press of Canadian Families Today, co-edited with Patrizia Albanese. He has contributed chapters to 30 books, published over 20 peer-reviewed articles, and is in much demand as an editor. For many years he was Associate Editor for the prestigious Canadian Journal of Sociology. He has delivered numerous conference presentations and guest lectures and has been a sought after participant in panels, workshops and seminars. His students relished his classes, which he conducted more as a series of questions that students need to consider, rather than as a series of statements to memorize. In 1995, he served as the Canadian Policy Research Network Research Fellow.
Dr. Cheal has been an active participant in University life, offering his service to a myriad of activities including the University of Winnipeg Senate and numerous Senate committees, the Library Board, the Academic Planning Committee, and the Faculty Nominating Committee, among many others.
For his highly productive and distinguished record of scholarship, his unflagging dedication to UWinnipeg, and his inspiration to students and professors alike, The University of Winnipeg welcomes Dr. David Cheal as Professor Emeritus.