Annabelle Mays
Dean Emerita
---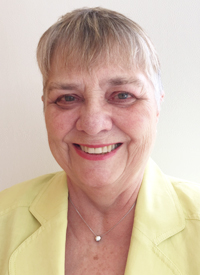 BSc, BEd, MEd, PhD

Annabelle Mays is known as the founding Dean of the Faculty of Education. Her tenacious leadership and vision have left an indelible mark on the faculty. She was instrumental in designing UWinnipeg's teacher education program and her advocacy was critical to its evolution from a small entity within the Faculty of Arts and Sciences to an independent faculty offering diverse programs and initiatives.  
Under her guidance and via skillful negotiation with the Government of Manitoba, Mays brought full certification of teacher education to UWinnipeg in 1998. She recruited excellent faculty members — a core strength of UWinnipeg's Bachelor of Education program, which is considered to be among the best in North America.
Mays established a partnership with Red River College's Teacher Education Programs and oversaw the introduction of two important access programs at UWinnipeg. The pre-existing Winnipeg Education Centre (WEC) was enhanced and launched by the University in 1998 and the new innovative Community-Based Aboriginal Teacher Educational Program (CATEP) saw its first intake of students in 2005. These progressive initiatives target inner-city mature students and offer supports to enable success while pursuing a degree in education.
In Mays' decanal and other administrative roles, she was collaborative and set a strikingly positive tone within her faculty and the University. Generous with her expertise and time, Mays possessed the rare ability to motivate faculty to engage in research, connect with community and make a real difference in people's lives. Her encouragement and support of faculty members and students spurred many on to major accomplishments of their own.
Mays retired in 2008 after serving the University in numerous capacities, including as Associate Dean of Arts and Science. During retirement she continues to act as a Senior Scholar and until recently led UWinnipeg's Contact-to-Contract Program, in which she delivered guidance on career success to senior students. In 2009, she was admitted to Fellowship in United College.
Mays' vision, leadership and superb administrative skills have left a lasting legacy that continues to influence the direction of this institution. The University of Winnipeg honours Dr. Annabelle Mays as Dean Emerita.