Melanie O'Gorman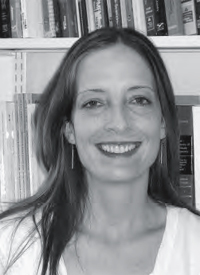 Melanie O'Gorman is an Assistant Professor in the Department of Economics at The University of Winnipeg. She joined the department in 2006 after completing her Ph.D. at the University of Toronto. Her research is in the areas of economic development, education and macroeconomics, and she has done field work in Pakistan and Tanzania. She has recently published in the Journal of Development Studies and the Journal of Policy Modeling.
This award acknowledges Professor O'Gorman's extensive teaching contributions at the undergraduate level and her work in the development of a new economics graduate program. At the undergraduate level, Professor O'Gorman has taught nine different courses, ranging from first-year to honours level, and taught numerous  reading courses above load over the past four years. In addition, she has made significant and innovative contributions in the development of two new courses, Microfinance Theory and Practice and Introduction to Economic Development, and has taught and developed a new online Intro to Macroeconomics course.
This award also recognizes Professor O'Gorman's contribution to the development of the new graduate program in Development and Resource Economics. Professor O'Gorman played a leading role in the development of the program and the preparation of the Letter of Intent and Formal Proposal submitted to the University Senate and COPSE.