Grace O'Farrell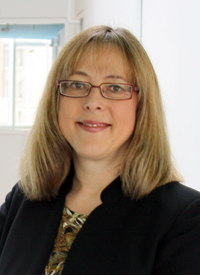 Grace O'Farrell, BA, MBA, CMA
Grace O'Farrell is a popular instructor who has taught for almost two decades in the Department of Business and Administration in the Faculty of Business and Economics, at UWinnipeg, her alma mater. Her diverse course load — which ranges from first to fourth-year courses — reflects her breadth of knowledge.
O'Farrell also has created and designed three courses that she delivers to her students and was integral in course development for UWinnipeg's prestigious Master's in Development Practice (MDP) in Indigenous Development.
O'Farrell's love for teaching and commitment to her field of study is reflected in her student's enthusiasm. She is renowned for her knowledge and availability and is continually recognized by her students for her excellence in teaching. She has been nominated for the Clifford J. Robson Memorial Award for Excellence in Teaching and was awarded the Outstanding Faculty Award in 2011 by the Business Administration Students Association.
O'Farrell is an active member of the university community, which is demonstrated by her extensive service and governance contributions over the years, along with her commitment to students. She has also been an outstanding community participant, having served on numerous boards and committees both internal and external, as well as on the Senate and Board of Regents.
O'Farrell continues to make substantial contributions to her department in teaching and in service to the University. She is highly regarded by her students and colleagues for her commitment to excellence in her field of study.