Valerie McKinley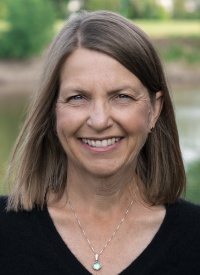 BA (Hons), MA
Valerie McKinley, curator of the University of Winnipeg's Anthropology Museum and Collections, embodies best practices in academic excellence, social responsibility, and community engagement. For over 15 years she has given voice to the hundreds of pieces in the numerous collections at UWinnipeg, with integrity and discipline.
Countless students have been touched by McKinley's natural ability to care and engage respectfully. McKinley has opened the many collections to students of multiple disciplines and introduced the concept of open labs where students can come together to peer-mentor and quench their intellectual thirst. The restoration of provenance to the collections has made them a more accessible and valuable University asset.
Going above and beyond her responsibilities, McKinley has been a forerunner of reconciliation at UWinnipeg. Working in the background, she is building and restoring relationships between the University and Indigenous communities by caring for Indigenous ancestors who are housed at the University.
While ancestors remain at UWinnipeg, McKinley provides sensitive, kind, and culturally appropriate care. In partnership with the offices of Indigenous Engagement and the Vice President of Finance and Administration, McKinley created a beautiful space and proper housing for the ancestors, with an adjacent room to welcome Indigenous community members.
She also facilitates repatriation of ancestors and heritage materials to Indigenous communities, which is an important step in reconciliation. In conjunction with the Manitoba Historic Resources Branch, and through careful and respectful processes, McKinley participates in the return of ancestors, where possible, and to ensure their care until repatriation occurs. With support from the Manitoba Museum, the repatriation of heritage objects to an indigenous community has also been an important part of McKinley's endeavours.
Humanism pervades McKinley's work, as seen in efforts to take the University into other communities. She has visited seniors' complexes and schools, and has participated in community programs such as Wii Chiiwaakanak Learning Centre's Let's Speak Cree/Anishinaabemowin, the University's Science Rendezvous, and the Skywalk Lecture Series. She has also facilitated workshops for community groups such as Drag the Red, which helps to recover remains of Missing and Murdered Indigenous Women by searching the river and riverbank. 
In recognition of her service to students, the city, and Indigenous communities, The University of Winnipeg honours Valerie McKinley with the Clarence Atchison Award for Excellence in Community Service.