Judith Harris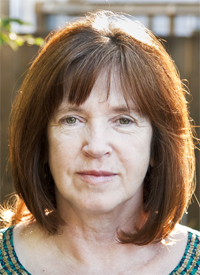 BA (Hons), MSc, PhD
UWinnipeg's Associate Professor of Urban Studies Judith Harris, has displayed a high level of commitment to her work, students, colleagues and community. She is an articulate scholar, who can share her message with any audience. She is renowned for her respectful and caring way with her students and her community.
Harris is one of the founding members of FrontStep Research Workers' Co-op, a social enterprise providing research services that effectively reach and fairly represent excluded populations.
Her commitment to the community in which she resides is recognized by her colleagues and by the people who reside in the community. She displays a high level of respect for many cultures, witnessed and acknowledged when she does her community research.
Harris recognizes and acknowledges that people in the inner city have a unique knowledge base, and she has harnessed the community's intimate understanding of their inner city and built upon that unique knowledge base. Harris' vision, commitment and support of the individual translates into training modules that she has developed specifically for community members to gather the additional knowledge. This training gives them the skills to be able to conduct valuable community research within their own neighbourhoods and earn an income.
Harris has earned numerous awards, including the University of Winnipeg Merit Award for exceptional performance and has secured over a quarter of a million dollars in research grants and awards for her work and research at UWinnipeg.
She is an ideal example of a university-based scholar drawing upon her formal research skills and merging those skills with inner-city realities, to create something that builds income and creates a sense of pride and of purpose for low-income, inner-city residents. Her endeavors have improved the neighbourhood, and made it a better place for all.