Chantal Fiola and Sharanpal Ruprai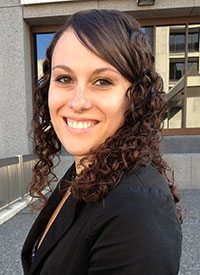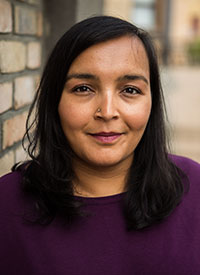 Chantal Fiola, BA, MA, PhD

Sharanpal Ruprai, BEd, BA, MA, PhD
Chantal Fiola and Sharanpal Ruprai are scholars who actively engage with marginalized communities.
Fiola is an assistant professor of urban and inner-city studies and an award-winning writer. She is Red River Métis, with family from St. Laurent and Ste. Geneviève, Manitoba and identifies as Two- Spirit (2S).
Ruprai is an assistant professor of women's and gender studies and a public intellectual. She is a multi-media scholar and artist who uses poetry, essays, and experimental film to explore issues of religion, gender violence, and identity within the specific context of Canadian South Asian women's experience.
Fiola and Ruprai co-chaired Two-Spirit and Queer and Trans People of Colour (QTPOC): A Call to Conversation with LGBTQ and Allies Conference (C2C), a historic international event hosted by UWinnipeg in October 2017.
Under their leadership, C2C was purposively structured to feature leading national and international scholars who are 2S and QTPOC — two of the most marginalized groups in Canada — and LGBTQ and cisgender heterosexual allies. The results were transformational for participants in terms of relationship-building and scholarship across marginalized and mainstream communities.
C2C concluded with Fiola and Ruprai leading delegates in a collaborative process to create Calls to Action, which were launched in March 2019, to address the marginalization of 2S and QTPOC people. The Calls to Action will help guide creation of inclusive spaces and specifically address the discrimination experienced by 2S and QTPOC people based on gender identity, racialization, and sexuality.
Fiola and Ruprai have also co-chaired the UWinnipeg committee that organizes Pride events on campus. Their collaboration contributed to the creation of an inclusive, multicultural, multigenerational celebration that brings everyone from toddlers to elders and drag queens to dignitaries to UWinnipeg.
The University of Winnipeg honours Chantal Fiola and Sharanpal Ruprai with the Clarence Atchison Award for Excellence in Community Service in recognition of their historic and transformative contribution to the resurgence currently underway among local, national, and international Two-Spirit and QTPOC communities.
Chantal Fiola photo credit A. Smart