Reverend Dr. James Christie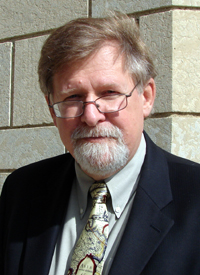 Dr. Christie has dedicated his career to service to the community. His contributions have been both local and international in scope.
Locally, Christie's efforts in religious dialogue have resulted in establishment of a Muslim prayer room at The University of Winnipeg while his passion for human rights has helped with the integration of the African community, and brought General Romeo Dallaire to Winnipeg. His work with Dallaire continues through the Child Soldier Initiative, which is dedicated to ending the use of child soldiers globally.
Internationally, Christie chairs the World Federalist Movement, which is the leading NGO in the coalition for the International Criminal Court. He is also the President of the Canadian Coalition of Churches and he has created cooperative programs with universities in China and Uganda.
Most recently, Christie has accepted the role of Secretary General of the G8 Religious Leaders 2010 Summit, which will see more than 100 participants travel to Winnipeg from France, Germany, Italy, Canada, Japan, the United Kingdom, the United States, Russia (G8) as well as Africa for three days of dialogue devoted to advancing the Millennium Development Goals adopted by the G8 countries in 2000. The goals encompass pressing global concerns ranging from eradicating extreme poverty to combating HIV and malaria to ensuring environmental sustainability.
The Clarence Atchison Award for Community Service was established by Investors Group to honour the former President and Vice Chair of Investors Group, Clarence E. Atchison. Together with an impressive record of business accomplishments, Dr. Atchison devoted many hours to community and social service in Winnipeg, serving on many boards and advisory councils. He was a long time member of The University of Winnipeg Board of Regents, acting as Chair from 1968 to 1970. The award is given to a University faculty or staff member to recognize their contribution of time, expertise and service to the community.