Janet Walker
100th Convocation Awards
---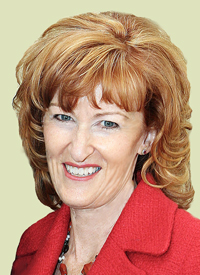 Janet Walker has provided management support to Winnipeg's not-for-profit sector for over 25 years. She is a graduate of The University of Winnipeg and has enjoyed a robust career with many organizations including her alma mater.
Walker first served as Director of Advancement at UWinnipeg before playing a pivotal role in establishing The University of Winnipeg Foundation in 2001.  She played a key role in securing numerous Lead and Advance gifts as part of the University's World of Opportunity capital campaign helping to surpass the $70 million goal and raise $135 million.
Walker remains committed to UWinnipeg, offering her expertise in development and executive management services to The University of Winnipeg Foundation. A student of Oral History at The University of Winnipeg, Walker recently played an active role in the development of the University's Oral History Centre and continues to lend expertise to this new venture. She also helps maintain University relations with alumni and donors in Hong Kong.
Walker currently runs a small and vigorous consulting practice focused on strategic planning, revenue development, group facilitation, capacity building and communications.