Debra Radi
100th Convocation Awards
---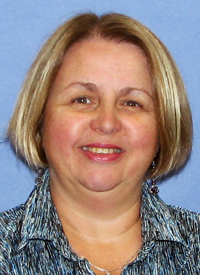 BEd, BA, Med
Debra Radi has been a passionate and engaged supporter of her alma mater, The University of Winnipeg, for years. Radi first served on the UWinnipeg Alumni Council in various posts, became Vice-President, and finally served as President.
As an Alumni Association nominee, Radi joined the Board of Regents. An active Regent, she served in various capacities, contributing to the governance and foundations of the University. She served as member of the By-laws Committee, as Chair of the External Relations Committee, and on various academic search committees. She also served as member of the External Relations/Ownership Linkage committee, the Audit committee, the President's Reappointment committee, the Chancellor's Search committee, Board Governance Transition committee, and The University of Winnipeg Foundation Board.
In every role, Radi is committed to making a positive difference for the students; she continues to contribute to the fabric of The University of Winnipeg as a whole.