Frank J. Hechter
100th Convocation Awards
---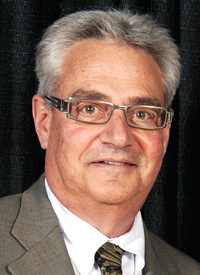 A strong and faithful leader, Dr. Frank J. Hechter served The University of Winnipeg with dedication as Chair of the Board of Regents from 1998-2000 and throughout his tenure as a member of the Board of Regents from 1993 to 2003. He played a principal role working with university administration to advance the development of a home for the UWinnipeg's Theatre and Film department and in building relations with alumni. He served on numerous Board committees and as a member of various search committees for the University President and Chancellor positions.
Hechter is a loyal donor to the UWinnipeg and has made many contributions in advance of and throughout the "World of Opportunity Capital Campaign", especially related to the solicitation of gifts from the University's past volunteer leadership, in the development of relations with Toronto alumni, and with local UWinnipeg alumni leaders.
2013 marks Hechter's twentieth year of consecutive annual gifts. The personal and thoughtful contributions of Hechter and his wife, Sue, began with the establishment of the Sue and Frank Hechter Bursary Fund in memory of Dr. Frank Hechter's maternal grandparents, Louis and Rachel Mindell. This fund has in turn given rise to a number of additional and significant endowed funds to honour family members, including the Frank and Minnie Hechter Memorial Bursary, the Louis and Rachel Mindell Memorial Bursary, the Irving L. Hechter Memorial Scholarship and the Elizabeth (Betty) Tresoor Memorial Award. Each of these legacy funds has inspired the additional gifts of others, the income from which annually supports awards to students with financial need.
In 2008, Hechter was a recipient of a Fellowship in The University of Winnipeg, conferred to those who have served the University with distinction on a volunteer basis.