Patrick Deane
100th Convocation Award
---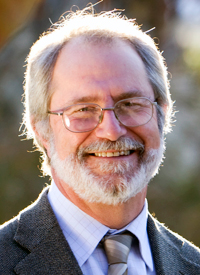 MA, PhD

When Dr. Patrick Deane took on the role of Acting President at The University of Winnipeg in 2002, he shouldered numerous challenges. At that time, UWinnipeg faced a period of transition within the ranks of senior administration, as well as a financial crisis — struggling with both a deficit and longstanding pension issues. Criticism and public scrutiny added to the challenge of governing the institution.
Deane served the University in an exemplary manner, allowing it to rebuild and move forward. During his tenure as Acting President, the University community pulled together, the accumulated deficit was eliminated, a balanced budget was presented, and the University's new fundraising arm was established. 
Deane also provided stability via development of a strategic plan and an academic plan to guide decision making.  Known for his quiet manner and confidence in the abilities of others, Deane demonstrated a collaborative leadership style, inspiring others to teamwork. For his exceptional contributions as Acting President, Deane was awarded UWinnipeg's Robin H. Farquhar Award for Excellence in Self-Governance, in 2004.
Deane is currently President and Vice-Chancellor of McMaster University, in Hamilton, Ontario.