Accessibility Services & the Accessibility Resource Centre
Student Services
---
In collaboration with the students, faculty, and staff at The University of Winnipeg, Accessibility Services (AS) and the Accessibility Resource Centre (ARC) facilitate and promote the ongoing development of an accessible learning environment which provides students with disabilities or medical conditions the opportunity to participate fully in all aspects of campus life.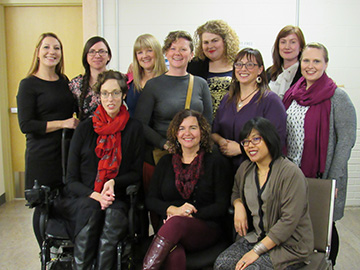 Location:
Accessibility Services (AS), Deaf and Hard of Hearing Services, and the Accessibility Resource Centre (ARC) are located in room 1M35, the offices in the Northwest corner of Manitoba Hall on the main floor. The closest accessible pickup and drop-off point is the Ellice Avenue campus entrance (Lockhart Hall, which is just around the corner from our offices).

General Information: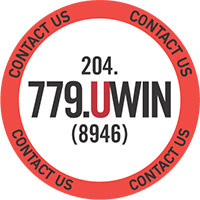 For general information on our services, you may download a digital copy of our brochure for a condensed version of some of the information on this website.
For additional information, or to register for academic accommodations please contact Accessibility Services at 204.786.9771 or through email at accessibility@uwinnipeg.ca. Regular office hours are: Monday through Friday from 8:30AM to 4:30PM
News:
Remember, FRIDAY, MARCH 3, 2017 is the deadline for AS students to submit test/exam booking requests for April 2017!


The Gaulin Foundation is pleased to announce that it is once again accepting applications for the SARAH GAULIN MEMORIAL SCHOLARSHIP – a national scholarship that promotes the resilience of individuals with mental illness pursuing post-secondary education.
The $1,000 scholarships are being offered in honour of Sarah Gaulin, who died at the age of 26 after a longtime battle with mental illness.
In order to apply, students must be registered in a post-secondary institution and provide documented proof of their mental illness. Scholarships will be awarded to outstanding applicants who meet the criteria of the program. Deadline for applications is April 1, 2017.
Details about the scholarship can be found at www.gaulinfoundation.org