Kimberley Ducey
Sociology
---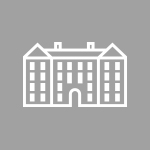 Title: Associate Professor
Office: 5L32
Building: Lockhart Hall
Phone: 204.786.9270
Email: k.ducey@uwinnipeg.ca

Teaching Areas: Research Methods, Race and Ethnicity, Genocide Studies, Political Sociology, and Critical Pedagogy and Educational Research

Publications:

Dr. Ducey's work has appeared in such journals as Canadian Ethnic Studies, College Teaching, Critical Criminology, Genocide Studies and Prevention, and the Journal on Excellence in College Teaching. Her work on systemic racism appears in the Cambridge Handbook of Sociology. She co-authored Liberation Sociology with Dr. Joe R. Feagin (Texas A&M University and the 91st President of the American Sociological Association) and the late Dr. Hernán Vera (Professor Emeritus of Sociology at the University of Florida). With Dr. Feagin as her co-author, she is currently writing a book for Routledge Press entitled, Elite White Men Ruling. Who, What, When, and How of Domination. Together with Dr. Ruth Thompson-Miller (University of Dayton, Ohio), Dr. Ducey is working on a book for Palgrave Macmillan entitled, Systemic Racism Theory: Making Liberty, Justice, and Democracy Real. She is also working with Dr. Biko Agozino (Virginia Tech) on "Ten Suggestions for Learning About Genocide in Africa Through Western Eyes" for The History Teacher.