Professor Profile
Dr. Olya Bryksina
Examining goals and motivation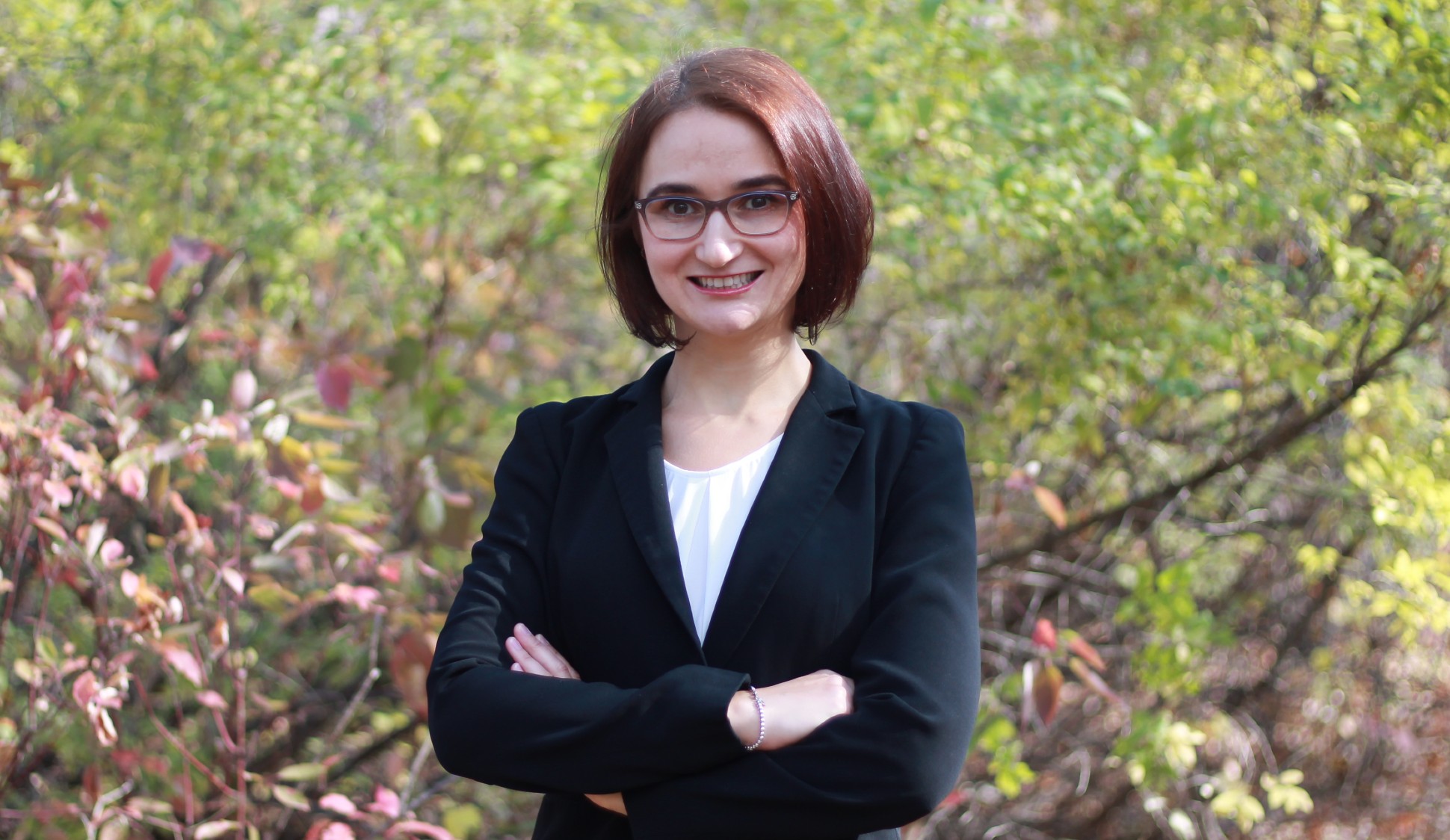 Dr. Olya Bryksina is an award-winning consumer behavior expert whose research into motivation and perception expands our understanding of what drives decision-making.
She first arrived at The University of Winnipeg as a 17-year-old international student from Russia. At the time she had no idea she could build a career around how consumers' goals influence their decision processes, or how much fun it would be to engage in this kind of research.
What to know more about Business and Economics at UWinnipeg?
Get in Touch
After completing a Bachelor of Arts in economics, she moved to Montreal to pursue a master's degree at McGill University, returning to Winnipeg to work as a market research analyst.
While her day job provided financial security, she missed the intellectual stimulation of academia. When a sessional instructor position came up in UWinnipeg's Department of Economics, she jumped at the chance to return to her alma mater.
Discovering her true passion
Teaching part-time at UWinnipeg while working full time as a market analyst, Bryksina found her real passion in the classroom working with students and conducting research, so she quit her day job and returned to school to pursue a PhD in Marketing at the University of Manitoba.
Since then, she has built her career around teaching consumer behaviour and researching how goals and motivation impact decision making. Working in UWinnipeg's Faculty of Business and Economics feels like home to her. "This job is more than just a paycheque," she said. "It's very meaningful for me."
She is constantly pushing herself to learn new things. Whether publishing an academic paper or engaging in high-intensity workouts in her home gym or practicing dance at the Marquis Dance Academy — where her daughters also dance — she strives to be her best self and encourages her students to do the same. "The worst thing you can do is put yourself in environments that are too easy for you," she said.
Setting high standards
She hopes students leave her classroom with an ability to think more critically and theoretically: "My goal is to teach students something they can't Google. I don't want to teach fun facts, I want to teach a way of thinking and understanding."
In her consumer behaviour classroom, Bryksina introduces students to stereotypes and encourages them to think deeper about society's tendency to group people together, from beauty ideals to characteristics commonly associated with certain genders.
"We talk about it very constructively," she said. "We analyze and criticize these social dimensions, and then at the end of the class I ask students to think about it philosophically. These 'ideals' can be quite harmful, yet society keeps perpetuating them. Why?"
Exploring new ideas
Understanding these social constructs is at the root of much of Bryksina's research. Whether examining the influence of body size on social judgement, how a person's active goals influence the purchase decisions they make for others, or how a person's motivation changes depending how far or close they are to achieving their goal, she hopes to help people and organizations understand themselves and society better.
While Bryksina's research is very pragmatic, she also sees it as a creative space to explore new ideas and ways of knowing. "It is so satisfying to give birth to a new idea, to make a contribution in an area of knowledge where we didn't know this before but now, we do."