Dr. Mark Ruml
Religion and Culture
---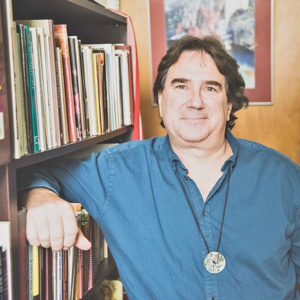 Title: Professor
Office: 4M30
Building: Manitoba Hall
Phone: 204-786-9204
Email: m.ruml@uwinnipeg.ca
Biography:

Dr. Mark F. Ruml earned his PhD in 1997 from the University of Ottawa Religious Studies Department, majoring in Aboriginal Religious Traditions. In 1993 he began his teaching career at Brandon University, teaching courses related to Aboriginal religious traditions on campus and off campus at White Bear Indian Reserve in Saskatchewan. In 1995 he accepted a position at the University of Winnipeg, Religious Studies Department teaching introductory courses related to Aboriginal Religious Traditions. The Department Chair, Dr. Peggy L. Day, recognized the importance of creating such a position. She and the Department faculty have supported Dr. Ruml's initiative to develop the Aboriginal Religious Traditions into an area of study within the Department. From 2000-2002 Dr. Ruml developed an educational and healing initiative called "Walking the Red Road: Aboriginal Spirituality, Culture, and History." The "Red Road" program involved academic educators and Aboriginal Elders in the program delivery and combined classroom instruction with sharing circles and healing ceremonies. The program was offered to Aboriginal inmates at Stony Mountain Institute and to youth at the Indian and Métis Friendship Centre of Winnipeg. He developed a modified version of this program for the Aboriginal Leadership Institute. Dr. Ruml has collaborated with Aboriginal Elders since he began teaching at Brandon University in 1992. Respecting and acknowledging their Traditional Knowledge he has often invited them to give guest presentations either in his classroom or as part of the Religion and Life Week series. Through the financial support of the President's Innovative Projects Fund and the Erica and Arnold Rogers Innovative Teaching Fund he was able to invite Aboriginal women Elders to the University as part of an Aboriginal Women's Teachings speaker series. Dr. Ruml recently collaborated with a local Aboriginal organization on a Social Sciences and Humanities Research Council Research Development Initiative titled "Respectful Methodology: Ethical and Procedural Guidelines for Aboriginal Research." In recognition of his service to the Aboriginal community President Axworthy awarded Dr. Ruml with the Clarence Atchison Award for Excellence in Community Service at Convocation in 2009. Dr. Ruml lives in the Birds Hill Park area with his wife Pamela Pompana and their daughters Nina and Santee. When not at work, he and his family can be found on the powwow and ceremonial trail or on the water fishing.
Dr. Ruml is on research leave July 1st-December 31st, 2017. 
Teaching Areas:

Introduction to Aboriginal Spirituality; Aboriginal and Christian Encounter; Aboriginal Sacred Narratives; Aboriginal Healers; Aboriginal Women's Teachings; Aboriginal Research Methods; Global Perspectives on Indigenous People and the Environment.
Courses:

Introduction to Indigenous Spirituality (REL-2801)
Indigenous Ceremonies and Healing (REL-3/4805)
Research Interests:

Aboriginal Religious Traditions (especially Anishinaabe, Dakota  and Omushkego); Aboriginal-Christian Encounter (Residential Schools); Shamanism; Methodological and Ethical Procedures for Aboriginal Research.
Publications: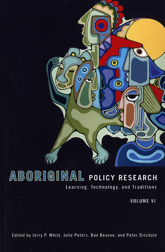 "Birds Hill Park, the Dakota Eagle Sundance, and the Sweatlodge: Establishing a Sacred Site in a Provincial Park." Religious Studies and Theology. Volume 28, Issue 2, 2009: pp. 189-206.
"Mitákuye Owás'į (All my relatives): Dakota Wičoni (Way of Life) and Wičozani Wašte (Well-being)."Aboriginal Policy Research: Learning, Technology, and Traditions. Jerry P. White, Julie Peters, Dan Beavon, and Peter Dinsdale (eds.). Volume VI. Toronto: Thompson Educational Publishing, 2010: pp.187-202.
"Mitewin: Stories of Shamanism and Survival." With Louis Bird. In Telling Our Stories: Omushkego Voices from Hudson Bay, by Louis Bird. J.S.H. Brown, Paul DePasquale, and Mark F. Ruml. (eds.). Peterborough, ON: Broadview Press, 2005: pp. 87-105.
"Respectful Methodology: Methodological and Ethical Issues Aboriginal Religious Traditions." Oral History FORUM d'histoire orale. Vol. 26, 2006: pp. 64-80.
"The Dakota Little People and the Tree Dweller Dreamers: A Matter of Respect." Studies in Religion. Volume 36, Number 3-4, 2009: pp. 507-531.