Dr. Arthur Walker-Jones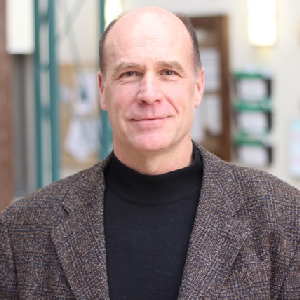 Title: Professor
Office: 2MS09
Email: a.walker-jones@uwinnipeg.ca
Biography:

While a graduate student at Princeton, Dr. Walker-Jones was a teaching fellow, founding editor of Koinonia Journal, and a recording secretary and researcher for the New Revised Standard Version of the Bible (NRSV) translation committee. After graduate school, he served for three years as a minister of the Emsdale Pastoral Charge in Toronto Conference of the United Church of Canada and was Secretary of Muskoka Presbytery. Before coming to the University of Winnipeg, he served for six years as overseas personnel for the United Church of Canada as a Lecturer in Biblical Studies at Pacific Theological College and director of Education by Extension for Development and Action in Suva, Fiji.
Dr. Walker-Jones is an active member of the Society of Biblical Literature, the largest international association of biblical scholars, and has been co-chair of the Academic Teaching and the Bible section (2001-2008) and the Animal Studies and the Bible consultation (2017-2019) at the Annual Meeting.
At the University of Winnipeg, he is the United Church of Canada Research Chair in Contemporary Theology. In that capacity he has organized international academic conferences on animals and religion and the Bible in a post-truth era. As research chair he also serves on the organizing committee of Emerging Perspectives on Ministry, an ecumenical continuing education program for clergy and lay people.
Dr. Walker-Jones has also been involved in a variety of environmental organizations and is currently Chair of Green Faith Alliance Canada, and Chair of the Canadian Conference of Bishops/United Church of Canada Dialogue on Climate Change.
Dr. Walker-Jones's hobbies include canoe trips, most recently on the Yukon River, and competing in marathon canoe races.
Courses:

Elementary Biblical Hebrew (REL-2001)
Exploring Religion: The Bible (REL-1003)
Ecology and Religion (REL-2515)
Publications:

Books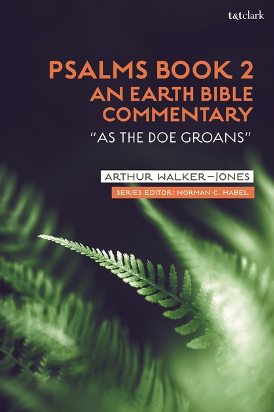 Psalms Book 2: An Earth Bible Commentary: "As a Doe Groans." Bloomsbury T& T Clark, 2019.
The Green Psalter: Resources for an Ecological Spirituality. Minneapolis: Fortress Press, 2009.
Hebrew for Biblical Interpretation. Resources for Biblical Study, 48. Atlanta: Society of Biblical Literature; Leiden: Brill, 2003.
The Hope of the Fenua; Bible Studies from the Pacific Conference of Churches General Assembly in Tahiti. Suva: Pacific Conference of Churches, 1997.
Articles and Book Chapters
"Ecofeminist Biblical Hermeneutics for Cyborgs and the Story of Jezebel." In The Oxford Handbook of Feminist Approaches to the Hebrew Bible, ed. Susanne Scholz. Oxford: Oxford University Press, (Forthcoming 2020).
"A Biblical Lament for Climate Change." Mandate (2020): 25–27.
"Palaces of Ivory or Teeth (Ps 45.9): Carol Adam's Absent Referent and Ecological Translation of the Psalms." The Bible Translator 70 (2019): 273–282.
with other dialogue members, "The Hope Within Us: A Report on Climate Change of the Roman Catholic-United Church Dialogue in Canada."
"Naming the Human Animal: Genesis 1-3 and Other Animals in Human Becoming," Zygon: Journal of Religion and Science 52 (2017), 1005-1028. DOI 10.1111/zoo.12375
"God among the Wild Things." Mandate (May, 2016): 26–27.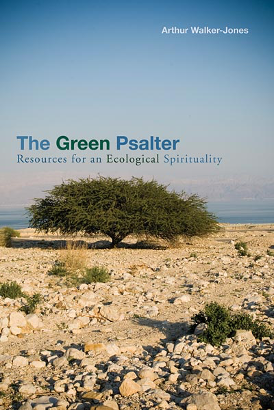 "Ecological Biblical Criticism." Oxford Encyclopaedia of Biblical Interpretation, ed. Steven L. McKenzie. New York: Oxford University Press, 2013.
"Serpent or Snake." Dictionary of the Bible and Western Culture, eds. Mary Ann Beavis and Michael Gilmour. Sheffield: Sheffield Phoenix, 2012.
"Leviathan." Dictionary of the Bible and Western Culture, eds. Mary Ann Beavis and Michael Gilmour. Sheffield: Sheffield Phoenix, 2012.
 "'Into Your Hands,' O Scribes: Corrupted Hebrew in the Latin Evangelium Nicodemi," Apocrypha 21 (2010): 169–176.
"Honey from the Rock: The Contribution of God as Rock to an Ecological Hermeneutic." Pp. 91–102 in Exploring Ecological Hermeneutics, ed. Norman C. Habel and Peter Trudinger. Symposium Series, 46; Atlanta: Society of Biblical Literature, 2008.
"Eden for Cyborgs: Ecocriticism and Genesis 2–3." Biblical Interpretation 16 (2008): 263– 293.
"'Words with Power' for Social Transformation: An Anatomy of Biblical Criticism for Theological Education." Teaching Theology and Religion 11 (2008): 75–81.
"The So-Called Ostrich in the God Speeches of the Book of Job (Job 39, 13–18)," Biblica 86 (2005): 494–510.
"New Life in the Biblical Studies Classroom," SBL Forum 3 (2005), <http://www.sbl-site.org/Article.aspx?ArticleId=423>
 "The Cry of the Earth" and "The Yangona Bowl." Pp. 15­–18, 113 in Story after Story: Canadians Bend Bound Theology, ed. Loraine MacKenzie Shepherd. Winnipeg: On Edge, 2003.
"Unit 8.3: Using Learning Contracts." In Teaching and Learning in Theological Colleges in the South Pacific, ed. Roger Landbeck. Suva: South Pacific Association of Theological Schools, 2002.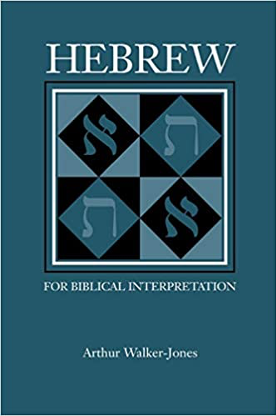 "Psalm 104: A Celebration of the Vanua." Pp. 84–97 in The Earth Story in Psalms and Prophets, ed. Norman Habel.Earth Bible 4; Sheffield: Sheffield Academic Press, 2001.

*"Educational Needs Assessment for Ethnic Church Leaders Report," with Lisa Hagen-Smith and Rosalind Bradford. A collaborative research project with the Ethnic Ministries Council of the United Church Program on Education for Church Leadership, Winnipeg   Presbytery Ethnic Ministries Committee and the Faculty of Theology, University of Winnipeg. Funded by Education for Church Leadership, 2001.

"The Role of Theological Imagination in Biblical Theology." HBT (1989), 73–97.