MDP student a 2016 Cando Youth Panelist
Thu. Nov. 10, 2016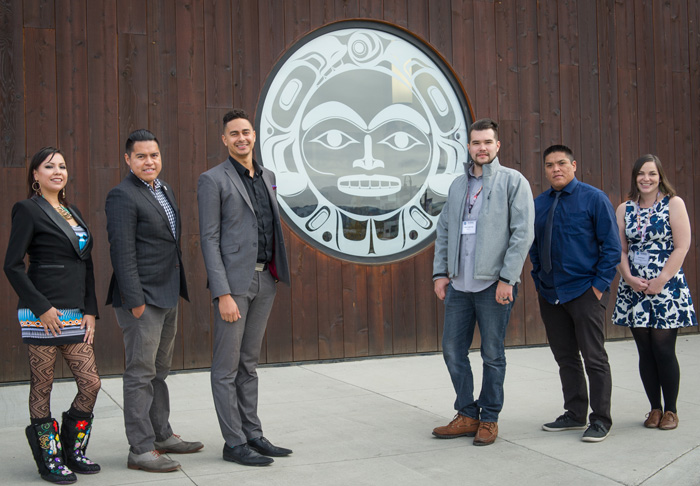 Sarah Wood (far right)
Photo Credit:  Archbould Photography
Sarah Wood, a member of Chippewas of Nawash Unceded First Nation and a 2nd year MDP student, was selected to be one of six Indigenous youth panelists showcased at the Cando's 23rd Annual National Conference & AGM which took place in Whitehorse, Yukon on October 3-6, 2016.
During the Youth Panel, Sarah highlighted her experiences as a Master's student in the MDP program, her field placement this past summer in Norway House Cree Nation and her research on Indigenous maternal child health.
To see her presentation and the other 2016 youth panelists see here.
Congratulations Sarah!