Manitoba College 150
Statement from The University of Winnipeg Interim President and Vice-Chancellor Dr. James Currie:
The University of Winnipeg has a deep history in Manitoba, which precedes receiving our charter as an independent university in 1967. A part of that history is Manitoba College, created by the Presbyterian Church in 1871. While we acknowledge the contribution that Manitoba College made to post-secondary education in western Canada, we must acknowledge too that the Presbyterian Church ran Residential Schools, which inflicted tremendous harm and suffering upon Indigenous Peoples in Canada. Research by UWinnipeg faculty members in the department of History has shown that graduates of Manitoba College were directly involved in the administration of residential schools.
On behalf of The University of Winnipeg, I offer an apology for the role that Manitoba College played in enabling genocide through the Indian Residential School system and all of the harms that this has caused and pain inflicted on Indigenous people.
Although this is a part of UWinnipeg's history, reconciliation is our future. We are committed to the path forward that was outlined in the Truth and Reconciliation Commission of Canada: Calls to Action. As we come to grips with the magnitude of Canada's residential school history and our place in it, we are mindful that action is what matters in truth and reconciliation. We will listen to survivors and their descendants, Indigenous leaders, elders and knowledge-keepers, faculty and students as we consider the actions that are needed to ensure a brighter future.
Every child matters.
Sincerely,
James Currie
---
Manitoba College 150 Panel
Manitoba College, established by the Presbyterian Church in 1871, is one of the two founding colleges of the University of Winnipeg. On the occasion of the sesquicentennial of Manitoba College's founding, this panel discussion addresses the history of the college and its legacies in the areas of art, Residential Schools, and the participation of women in post-secondary education in Manitoba.
---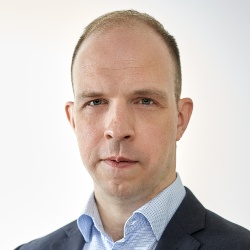 Ryan Eyford, Panel Chair
Ryan Eyford is an associate professor and graduate chair in the Department of History at the University of Winnipeg. His research brings together Indigenous and immigrant histories, and links the history of colonization in western Canada to the global history of settler colonialism. He is the author of White Settler Reserve: New Iceland and the Colonization of the Canadian West (UBC Press, 2016). Dr. Eyford is also a graduate of the University of Winnipeg (BA Hons History '01).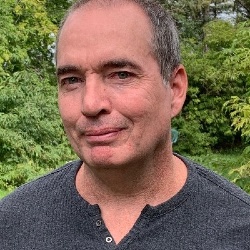 Dale Barbour, "Foundations: When Manitoba Met Wesley"
Dale Barbour grew up in Manitoba's Interlake and worked in journalism and communications before getting into history. He has degrees from the University of Manitoba, (BA. (HON), MA) and the University of Toronto (PhD) and has published two books with the University of Manitoba Press: Undressed Toronto: From the Swimming Hole to Sunnyside, How a City Learned to Love the Beach, 1850-1935 (2021) and Winnipeg Beach: Leisure and Courtship in a Resort Town, 1900-1967 (2011). Dale is the H. Sanford Riley Postdoctoral Fellow in Canadian History at the University of Winnipeg (2021) and is working on a social history of Winnipeg's rivers and a collaborative historical atlas of Winnipeg.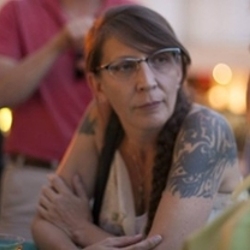 Karen Froman, "The Presbyterian Church and Residential Schools"
Karen Froman is Kanyen'keha (Mohawk) from Six Nations of the Grand River and is the daughter of a residential school survivor. She is an assistant professor in the department of history at the University of Winnipeg.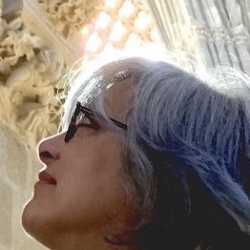 Claire Labrecque, "Radiating Knowledge. The Theology Window From Manitoba College"
Claire Labreque specializes in Late-15th and 16th century architecture & art of pilgrimage in France (PhD from Laval University, Qc), and a member of the Department of History, University of Winnipeg, since 2001.  Her academic publications and communications (c. 60 conference papers) have explored not only the architecture of that transitional period, but also various mediums including painting, sculpture and stained glass. Dr. Labreque is a member of the Corpus Vitrearum (Canada) and is preparing to publish the second volume of the Canadian checklist, Pre-Modern Stained Glass in Canadian Collections (Québec) with my colleague, Dr. Jim Bugslag (University of Manitoba).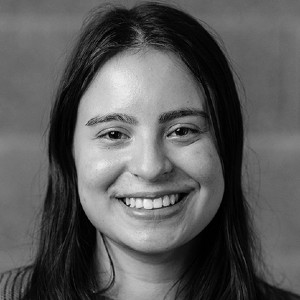 Liliana Lopez, "The Women of Manitoba College"
Liliana Lopez graduated from the University of Winnipeg in February 2021 with a Bachelor of Arts Honours in Political Science. She has received two scholarships from the Manitoba Global Governance Chair for her research in International Relations. Ms. Lopez has spent the summer of 2021 researching the history of Manitoba College.
---
Click here to register for the Manitoba College 150th Anniversary Panel Discussion on Nov. 5, 2021, from 12:30 pm-1:30 pm
Please Note: As the content of the panel discussion will reference the residential school system, some may find these discussions unsettling and disturbing. If you require suport and assistance, the National Indian Residential School Crisis Line can be reached 24 hours a day at 1-866-925-4419.
---
The Manitoba College 150 Anniversary program is a joint project by The University of Winnipeg and University of Manitoba.