Bio - Jacqueline Romanow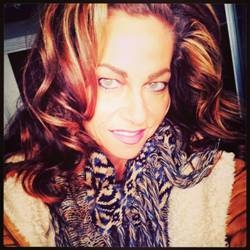 Jacqueline Romanow, PhD - Associate Professor
Professor Romanow, a Métis from the Red River Settlement area, obtained her PhD in Political Studies (International Relations) at Queen's University and has an MA in Economics as well as a BA in English Literature from the University of Manitoba. She teaches courses in indigenous rights, natural resources and economic development. Dr. Romanow's research agenda is focused on the issue of property (or territorial) rights for Indigenous peoples under international law with a focus on natural resource development projects in Canada and Latin America. Her fieldwork has focused on cases before the Inter-American Human Rights system for the rights of Indigenous peoples to their traditional territories. Using human rights models for norm implementation, she explored state level barriers to the implementation of Inter American Court decisions for indigenous property rights in the Ecuadorian Amazon, the Atlantic Coast of Nicaragua and Sierra Nevada region of Colombia. In all three cases, the state pursued exploration and exploitation of natural resources within traditional indigenous territories without prior, free and informed consent.
Dr. Romanow has worked extensively with indigenous communities in Canada as well as Latin America in the fields of property rights, economic development and self-government. Prior to joining The University of Winnipeg, she worked directly with First Nations governments for almost ten years providing economic development and management advisory services as well as comprehensive program and project evaluations. In addition, she worked in senior management for several years at the Tribal Council level, overseeing community-based programs for health, education and economic development.
Research Interests: indigenous rights in domestic and international law, indigenous politics, and indigenous focused economic development.
Email Address: j.romanow@uwinnipeg.ca