William Rory Dickson
Associate Professor and Chair
---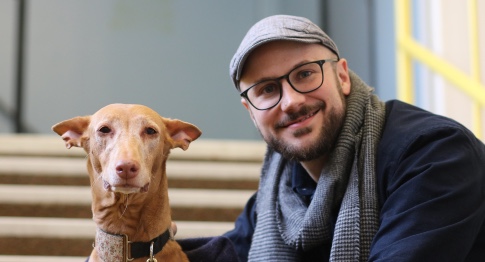 Contact Information
Department:
Religion and Culture
Fields:
History
Islamic Studies
Middle East
Religion
Social Issues
Areas of Expertise:
Contemporary Islam
Islam
Islamic Extremism / Radicalization
Islam in North America
Islamic Studies
Middle East
Sufism
Languages Spoken:
Available To:
Appear on radio or TV
Appear as a public speaker
Provide comment to media
Write articles
Discuss research with industry, government, and others
About:
Dr. William Rory Dickson is an associate professor of Islamic Religion and Culture in the Religion and Culture Department at The University of Winnipeg. He completed a joint-PhD in Religious Studies (2012) at Wilfrid Laurier University and the University of Waterloo, with a specialization in Islamic Studies. As a SSHRC Doctoral Fellow (2010-2011) Dickson attended the University of Toronto and the University of Copenhagen's Graduate Research School in Damascus, Syria.
His research focuses on contemporary Islam in general, and on Islamic mysticism (Sufism) in particular. His first book, Living Sufism in North America: Between Tradition and Transformation, explores the ways in which Sufi leaders in North America negotiate Sufism's to Islam, authority, and gender.
He is currently preparing a manuscript with Meena Sharify-Funk for an innovative introductory text on Sufism, while continuing a number of research projects on Contemporary Islam. He has traveled throughout the Middle East, including Syria, Egypt, and Morocco.
Media and Research Expert