Sean McMullen
Assistant Professor
---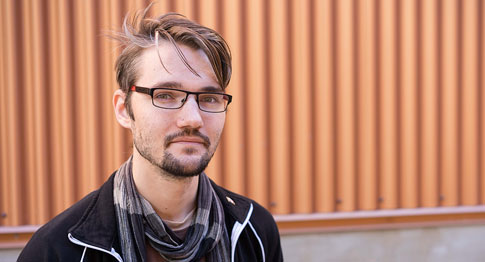 Contact Information
Department:
Theatre and Film
Fields:
Creative Arts
Theatre / Music
Areas of Expertise:
Costume Design
Lighting Design
Scenic Design
Languages Spoken:
Available To:
Appear as a public speaker
Provide comment to media
Write articles
Discuss research with industry, government, and others
About:
Sean McMullen began his graduate education at The University of Winnipeg as an actor, then completed a BSc in biology before taking an Honours degree in theatre design. Subsequently, he achieved a Master of Fine Arts degree in Theatre Design from the University of Alberta.
Apart from designing, other theatre-related experience includes arts management, carpentry, costumes construction, directing, mask-making, playwriting, puppet-making, and stage combat.

McMullen is a member of the Associated Designers of Canada and now works as a costume, lighting, set designer, and has the pleasure of teaching with the Department of Theatre and Film at his alma mater.
Media and Research Expert