Sarah Heath
Instructor II
---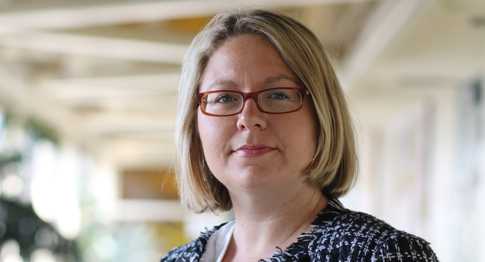 Contact Information
Department:
Criminal Justice
Fields:
Crime and criminology
Evaluation
Youth
Areas of Expertise:
Bail courts
Evaluation
Justice policy
Parole legislation
Participatory evaluation and research
Research methods
Youth inclusion
Languages Spoken:
Available To:
Discuss research with industry, government, and others
About:
Sarah Heath holds a Master of Arts degree in criminology from the University of Ottawa, and is currently completing a doctorate in program evaluation with UOttawa's Faculty of Education as well.
Her current research is focused on how to involve program beneficiaries, particularly youth, in participatory and collaborative research and evaluation, and the strengths and benefits associated with their involvement. Heath has also recently published and presented research on: the evaluation industry in Canada, concept mapping and Q-sorting, meta-analysis, mixed methods research and pragmatism as an epistemology, the online experiences of young women, political rhetoric on crime, Canadian parole legislation, Ontario bail courts, and court efficiency.
Prior to joining The University of Winnipeg, Heath conducted research and evaluation in the field of criminal justice as a public servant at Public Safety Canada, Correctional Service Canada, and the Department of Justice. She has also collaborated on research and evaluation projects with The eQuality Project, St. Leonard's Society of Canada, the University of Ottawa's Centre for Research on Education and Community Services, and the Canadian Centre for Gender and Sexual Diversity.
Research Expert