Rafael Otfinowski
Assistant Professor
---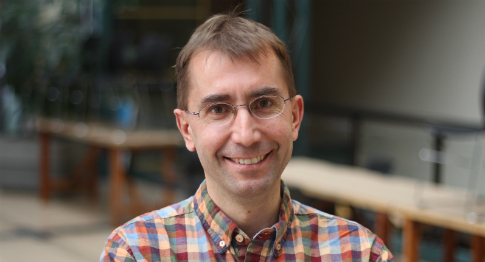 Contact Information
Fields:
Biodiversity
Conservation
Environment
Areas of Expertise:
Botany
Invasive Exotic Plants
Restoration Ecology
Languages Spoken:
Available To:
Discuss research with industry, government, and others
About:
My B.Sc. degree is from the University of Alberta in the Department of Renewable Resources with a focus on reclamation and remediation. I've spent three years as an environmental consultant in Calgary, traveling throughout southern Alberta to reclaim wellsites and remediate contaminated areas. I completed my Master's research at the University of Western Ontario, studying the ecology of endangered species on sand dunes along Lake Huron. In my Ph.D at the University of Manitoba, I focused my work on the biology of exotic plants invading northern fescue prairies. My field experiments focused on Riding Mountain National Park. Since then, I have worked as the Grassland Ecologist for Parks Canada in Winnipeg, contributing to restoration projects in national parks and national historic sites across the Prairies. I've also continued my research into biological invasions, the structure and function of plant communities, and the restoration of disturbed prairies. I am passionate about hands-on teaching and have taught field and lab courses in Quebec, Nova Scotia, and Prince Edward Island. I am also very interested in scientific writing and communication and using writing to make science learning more active.
Research Expert