---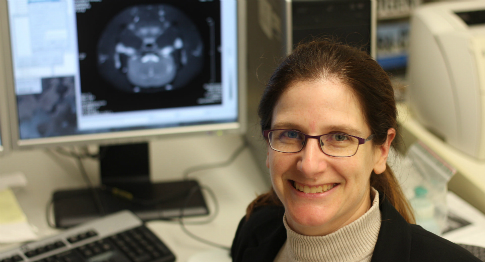 Contact Information
Fields:
Aging
Brain Dysfunction
Neuroscience
Physics
Areas of Expertise:
Alzheimer's Disease
Brain
Magnetic Resonance Imaging (MRI)
Multiple Sclerosis
Positron Emission Tomography (PET)
Languages Spoken:
Available To:
Appear on radio or TV
Appear as a public speaker
Provide comment to media
Write articles
Discuss research with industry, government, and others
About:
Dr. Melanie Martin holds a BSc (Hons) from the University of Manitoba, and two masters degrees and a PhD from Yale University. She was a postdoctoral scholar and an associate scientist at Caltech in Pasadena, California, before she returned to Winnipeg in 2004. She is now a professor of physics at The University of Winnipeg and director of the Magnetic Resonance Microscopy Centre.
Martin's research specialty is the development of non-invasive magnetic resonance imaging (MRI) methods to diagnose and understand central nervous system diseases. Most recently, she developed an MRI technique with the highest resolution to date.
Martin serves on many international and national society committees. She has also served on grant selection committees for numerous international, national, provincial and local agencies.
She was a key-contributor to the NSERC-sponsored event Get the Full Picture: Women, Diversity and Research Excellence in June 2015. She also co-conceived and co-organized an event for the International Day of the Girl in October 2015 with the Government of Manitoba.
Martin won UWinnipeg's Erica and Arnold Award for Excellence in Research in 2012 and was the University's Chancellor's Research Chair from 2013 to 2016. She was awarded a University Faculty Award from NSERC (2004-2010) upon returning to Canada.
Media and Research Expert