Mavis Reimer
Professor and Dean
---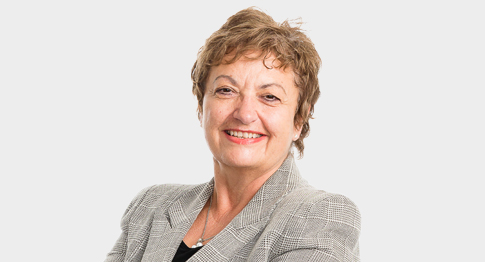 Contact Information
Department:
English and Graduate Studies
Fields:
Indigenous Issues
Literature / Creative Writing
Youth
Areas of Expertise:
Graduate studies
Literary and cultural texts
Young people
Languages Spoken:
Available To:
Appear on radio or TV
Appear as a public speaker
Provide comment to media
Write articles
Discuss research with industry, government, and others
About:
Mavis Reimer is Dean of Graduate Studies and Professor of English at the University of Winnipeg. She was the Canada Research Chair in Young People's Texts and Cultures between 2005 and 2015, lead editor of the scholarly journal *Jeunesse: Young People, Texts, Cultures* between 2009 and 2015, and President of the International Research Society for Children's Literature between 2011 and 2015. She is the founding director of the Centre for Research in Young People's Texts and Cultures (CRYTC) at the University of Winnipeg; founding President of the Canadian-based Association for Research in Young People's Cultures (ARCYP); an editor of five collections of scholarly essays, including *Such a Simple Little Tale: Critical Responses to L.M. Montgomery's Anne of Green Gables* (1992, 2003) ; co-author, with Perry Nodelman, of the third edition of *The Pleasures of Children's Literature*, a textbook used in universities around the world; and author of more than thirty scholarly essays and chapters on the subject of young people's texts and cultures.
Media and Research Expert