Kristi Kenyon
Assistant Professor
---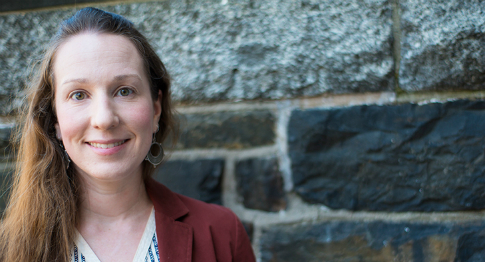 Contact Information
Department:
Global College
Fields:
Africa
Human Rights
Public Health
Areas of Expertise:
Advocacy
Activism
Botswana
Civil Society
HIV
Human Rights
NGOs
South Africa
Qualitative Methods
Languages Spoken:
Available To:
Appear as a public speaker
Provide comment to media
Discuss research with industry, government, and others
About:
Dr. Kristi Heather Kenyon is a political scientist with particular interests in human rights, civil society, health, development, and qualitative research with a regional focus on sub-Saharan Africa. She is an Assistant Professor in the Human Rights Programme at the University of Winnipeg's Global College, as well as a Research Fellow with the Centre for Foreign Policy Studies at Dalhousie University.
Kenyon's current research interrogates the idea of "universal" understandings of human rights, and asks if local or regional conceptions of human rights exist or are emerging in Southern Africa. Her teaching draws on these interests and areas of expertise, incorporating experiential and participatory approaches.

Kenyon completed her PhD in Political Science in 2013 at the University of British Columbia, where she was a Trudeau Scholar, Liu Institute Scholar and Canada Graduate Scholar. Her doctoral research examined why civil society groups engaged in HIV advocacy in sub-Saharan Africa chose to frame their claims as rights. Her academic interests are informed by fifteen years working in, on, and with development and human rights organizations in South East Asia, Southern Africa and Canada. She is passionate about inter and multi disciplinary approaches to human rights, health and teaching.
Media and Research Expert