Julie Nagam
Associate Professor
---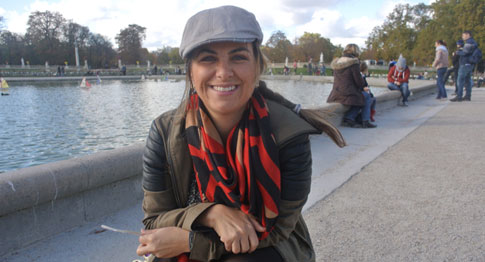 Contact Information
Fields:
Aboriginal Issues
Creative Arts
Indigenous Issues
Technology
Areas of Expertise:
Digital and New Media
Indigenous and Cultural Theory
Indigenous Visual Culture
Place and Space
Languages Spoken:
Available To:
Discuss research with industry, government, and others
About:
Dr. Julie Nagam is the first-ever University of Winnipeg/Winnipeg Art Gallery Chair in Chair in History of Indigenous Art in North America. She is currently working on the SSHRC project The Transactive Memory Keepers: Indigenous Public Engagement in Digital and New Media Labs and Exhibitions.
Nagam is a co-applicant in the partnership grant Initiative for Indigenous Futures and will be hosting the first Public symposium entitled, Radically Shifting Our Indigenous Future(s): Through Art, Scholarship and Technology at the Winnipeg Art Gallery.
Her most recent publications include, Traveling soles: Tracing the footprints of our stolen sisters (2017) and Deciphering the refusal of the digital and binary codes of sovereignty/self- determination and civilized/savage (2016).
Currently, she is curating public art at The Forks in Winnipeg and is part of a team that is creating an Indigenous App about Winnipeg's art, architectural and place-based history.
Her artwork where white pines lay over the water, was shown in, Toronto, Ontario; San Paulo, Brazil; Lyon, France; and Wellington, New Zealand. Her installation singing our bones home, was shown in Markham, Ontario (2013); in London, England (2013); and in Winnipeg (2014).
She is creating new work for the Winnipeg Arts Council, Nuit Blanche in Toronto, and the Smithsonian in New York.
Media and Research Expert