Jorge Machín-Lucas
Professor (Catedrático)
---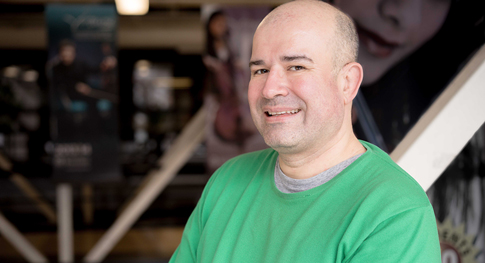 Contact Information
Department:
Modern Languages and Literatures
Fields:
Cinema
Language / Linguistics
Literature / Creative Writing
Areas of Expertise:
20th and 21st Century Spanish Literature (Novel, Poetry and Essay)
Cinema
Comparativism
Cultural Studies
History
Intertextuality
Irrationalism
Linguistics
Philosophy
Postmodernity
Spanish Literature
Theories: Postmodernity, Irrationalism and Intertextuality
Languages Spoken:
Available To:
Appear on radio or TV
Provide comment to media
Write articles
About:
Dr. Jorge Machín Lucas is a Professor (Catedrático) of Spanish at The University of Winnipeg. He received a degree in Spanish Philology and completed doctoral courses at the University of Barcelona, and completed a PhD in Spanish literature at Ohio State University.
Prior to teaching at UWinnipeg, Machín Lucas spent four years as an Assistant Professor of Spanish at the University of South Dakota. He has published four books and dozens of articles, with much of his writing focusing on the literature of Juan Benet, José Ángel Valente, and Antonio Gamoneda, among other authors.
Media and Research Expert