Jens Franck
Associate Professor
---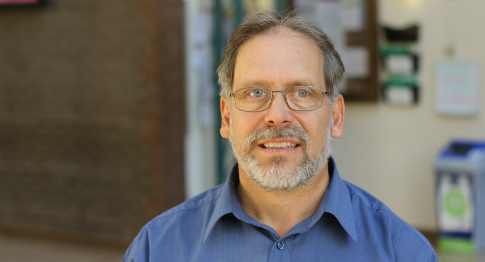 Contact Information
Fields:
Areas of Expertise:
Biochemistry
Molecular Biology
Molecular Genetics
Languages Spoken:
Available To:
Appear on radio or TV
Appear as a public speaker
Provide comment to media
Write articles
Discuss research with industry, government, and others
About:
Dr. Jens Franck has been an Associate Professor in The University of Winnipeg's Biology department since 2004. He obtained a BSc in Genetics from the University of Alberta and completed his PhD in Molecular Biology at Dalhousie University. 
Franck's PhD thesis was focused on the molecular evolution of a class of repetitive DNA sequences in cichlid fish and he was a postdoctoral research fellow at the University of Chicago and Stanford University, where he helped characterize the ryanodine receptor calcium release channel in fish. Along with his research colleagues, Franck determined that fish encode two versions of the skeletal ryanodine receptor gene that are expressed in a tissue-specific manner. One gene is solely expressed in fast twitch muscle while the other gene is solely expressed in slow twitch muscle.
After his postdoctoral training and before returning to Canada, Franck taught as an Assistant Professor of Biology at Occidental College in Los Angeles, California. He continues to research the ryanodine receptor and its genetic regulation, and he has recently expanded his research into other proteins involved in calcium homeostasis and its association with thermogenesis — the ability of organisms to warm their body.
Media and Research Expert