David Tenjo
Experts Guide
---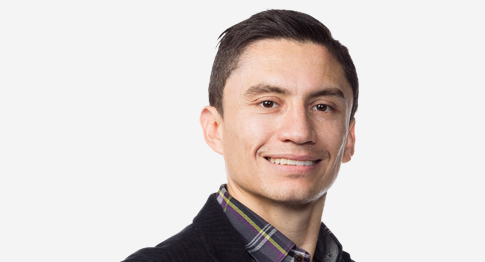 Contact Information
David Tenjo
Instructor
Department:
Applied Computer Science
Fields:
Computers
Technology
Information Systems
Areas of Expertise:
Business Analysis
Management Information Systems
Project Management
Systems Analysis
Languages Spoken:
Available To:
Appear on radio or TV
Appear as a public speaker
Provide comment to media
Write articles
Discuss research with industry, government, and others
About:
David Tenjo obtained a BSc from the University of Manitoba and MBA from Cardiff Metropolitan University. He also holds a Project Management Professional (PMP) designation and a Technology Management diploma.
Throughout his career, Tenjo has occupied different roles in information systems projects and operations. He began his career as a software developer and has worked as a change management analyst, application administrator, project coordinator, and business analyst. Tenjo has experience working in the public and private sector, having worked for organizations of different sizes.
In addition to his academic duties at The University of Winnipeg, where he has been an instructor of information systems subjects since 2012, Tenjo regularly consults with industry clients, including those in the insurance and healthcare sectors.
Tenjo has written articles with international organizations and has presented at national and international conferences. He has a high level pf expertise on including the BA in IT projects and IT risk.
Media Expert