Christopher Bidinosti
Associate Professor
---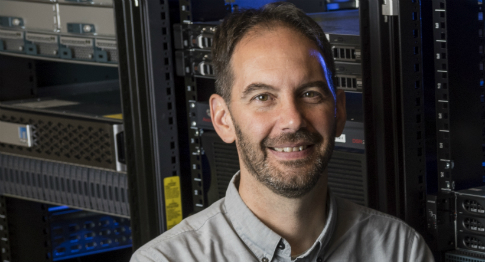 Contact Information
Fields:
Computers
Mathematics
Medical Physics
Physics
Areas of Expertise:
Electromagnetics
Computation
Instrumentation
Magnetic Resonance Imaging
Medical Physics
Parallel Computing
Physics
Languages Spoken:
Available To:
Appear as a public speaker
Provide comment to media
Write articles
Discuss research with industry, government, and others
About:
Dr. Christopher Bidinosti completed his undergraduate studies at Brandon University and obtained two graduate degrees from the University of British Columbia.
Bidinosti was a postdoctoral fellow at École Normale Supérieure in Paris, and Simon Fraser University before coming to The University of Winnipeg. His present research interests lie in novel methods of magnetic resonance and parallel computing.
Research Expert