Charles Wong
Professor and Canada Research Chair in Ecotoxicology
---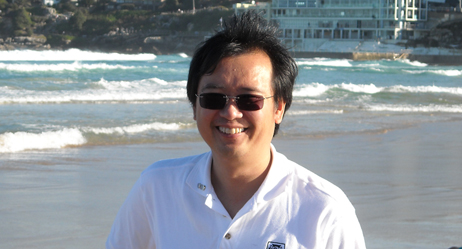 Contact Information
Department:
Chemistry, Environmental Studies and Sciences
Fields:
Areas of Expertise:
Bioaccumulation
Emerging Contaminants
Environmental Chemistry
Environmental Engineering
Environmental Science
Flame Retardants
Organic Pollutants
Passive Sampling
Persistent Organic Pollutants
Pesticides
Pharmaceuticals and Personal Care Products
Stockholm Convention
Toxic Chemicals
Wastewater Treatment
Languages Spoken:
Available To:
Appear on radio or TV
Provide comment to media
Discuss research with industry, government, and others
About:
Dr. Charles Wong is an expert on measuring organic contaminants in the environment, and understanding their behavior and effects on non-target organisms and their ecosystems. He received his SB and SM degrees from the Massachusetts Institute of Technology (MIT), and his PhD from the University of Minnesota, all in civil and environmental engineering. He also received postdoctoral training from the US Environmental Protection Agency and Environment Canada. Wong holds concurrent academic appointments at the University of Manitoba, the Children's Hospital Research Institute of Manitoba, and the Costa Rica Institute of Technology. He is also an Associate Editor of Environmental Pollution, an international scientific journal in the top 10% in the field of environmental sciences.
Wong has won several international awards for his research, including the Society of Environmental Toxicology and Chemistry's Weston Solutions Environmental Chemistry Award for the top environmental chemist of the year under age 40. Since joining The University of Winnipeg in 2008, he has helped to secure over $12 million in external research funding as of September 2016. His undergraduate, graduate, and postdoctoral students have to date collectively won 18 fellowships and 23 best-research-presentation awards at all local and international levels.
Media and Research Expert