Chantal Fiola
Associate Professor
---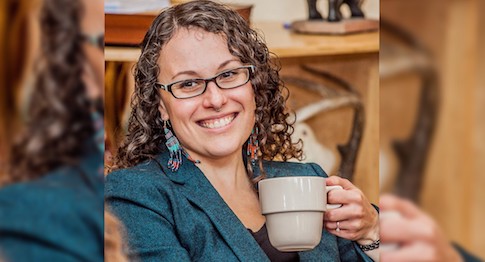 Contact Information
Department:
Urban and Inner-City Studies
Fields:
Aboriginal Issues
Diversity
Equity
Ethics
First Nations
Gender and Women's Studies
History
Indigenous Issues
Religion
Social Issues
Areas of Expertise:
Colonization and Decolonization
Indigenous Community-Centred Methodologies
Indigenous Genders, Sexualities, and Feminisms
Indigenous Resurgence and Sovereignty
Métis (And Selected First Nation) Identity, Culture, Spirituality, History, and Urbanity
Languages Spoken:
Available To:
Appear on radio or TV

Appear as a public speaker
Provide comment to media
Write articles
Discuss research with industry, government, and others
About:
Chantal Fiola is Michif (Red River Métis) with family from St. Laurent and Ste. Geneviève, Manitoba. She authored "Rekindling the Sacred Fire: Métis Ancestry and Anishinaabe Spirituality," which won the John Hirsch Award for Most Promising Manitoba Writer and the Beatrice Mosionier Aboriginal Writer of the Year Award.
In 2021, with an Awards to Scholarly Publications (ASPP) Grant funded by the Social Sciences and Humanities Research Council of Canada (SSHRC), Dr. Fiola released her follow-up book, "Returning to Ceremony: Spirituality in Manitoba Métis Communities." She has also been the recipient of a SSHRC Connections Grant and a SSHRC Partnering for Change Grant.
Dr. Fiola was named Distinguished Indigenous Scholar's Chair in 2021(-2024) by The University of Winnipeg. She is an Associate Professor in the Department of Urban and Inner-City Studies at UWinnipeg. Dr. Fiola researches, publishes, and teaches in the areas of Métis (and selected First Nations) identity, culture, spirituality, history, sexuality, sovereignty, and methodologies. She is a founding member of the Two-Spirit Michif Local of the Manitoba Metis Federation and sits on other boards, including for the Two-Spirited People of Manitoba. Dr. Fiola is two-spirit, Midewiwin, a Sundancer, and lives with her wife and their daughter in Winnipeg.
Media and Research Expert