Andrew Frey
Associate Professor
---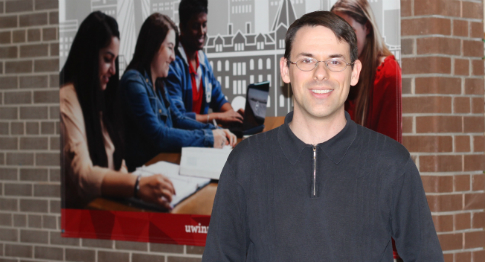 Contact Information
Fields:
Space Science
Subatomic Physics
Areas of Expertise:
Cosmology
String Theory
Theoretical Particle (Subatomic) Physics
Languages Spoken:
Available To:
Appear on radio or TV
Appear as a public speaker
Provide comment to media
Write articles
Discuss research with industry, government, and others
About:
Dr. Andrew Frey is an Associate Professor in the Department of Physics at The University of Winnipeg. He received his BSc from Wake Forest University in North Carolina and his PhD from the University of California, Santa Barbara. His work has been funded by the Natural Sciences and Engineering Research Council of Canada (NSERC) since 2012 and he is the only PhD string theorist in Manitoba.
Frey's main research interest is in the intersection of cosmology (the history and composition of the universe) with high energy physics (particle physics and string theory). His research answers questions about dark energy, dark matter, inflation, and the Big Bang.
Media and Research Expert