Adina Balint
Experts Guide
---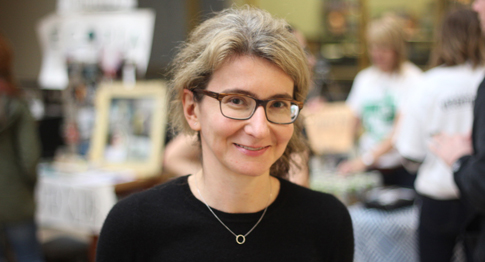 Contact Information
My Academic Page
Adina Balint
Associate Professor
Department:
Modern Languages and Literatures
Fields:
Comparative Literature: European and Canadian Studies
Creative Arts
Literature / Creative Writing
Areas of Expertise:
Autobiographical / Autofictional Theories
Comparative Literature
Interculturalism, Multiculturalism, Transculturalism
Literature and Arts
20th and 21st centuries French and Francophone Literature
Languages Spoken:
Available To:
Appear as a public speaker
Write articles
About:
Adina Balint holds a PhD in modern and contemporary French literature from the University of Toronto (2009). Her academic research explores the intersection of literature, cultural studies and visual arts, focusing on questions of transculturalism, subjectivity and the ethics of the self-other relationship. She published articles on topics such as: the poetics of literary creation, identity and multiculturalism, history and memory, life experiences in relation to artistic projects (M. Proust, JMG Le Clézio, P. Modiano, R. Robin, N. Huston, C. Mavrikakis, G. Didi-Huberman). She currently works on a project on 21st century narratives and iconographic representations of the process of creation in Canada and the Americas (USA, Brazil, Mexico).
Adina Balint, professeure agrégée à l'Université de Winnipeg, travaille sur les littératures française et francophone des 20e et 21e siècles, particulièrement sur la poétique de la création et les dynamiques inter et transculturelles. Elle est l'auteure d'une monographie intitulée Le processus de création dans l'œuvre de J.M.G. Le Clézio (Rodopi/Brill, 2016) et de plusieurs articles sur des écrivains d'Europe et du Canada (N. Huston, A. Nothomb, S. Kokis, R. Robin, etc).
Research Expert