---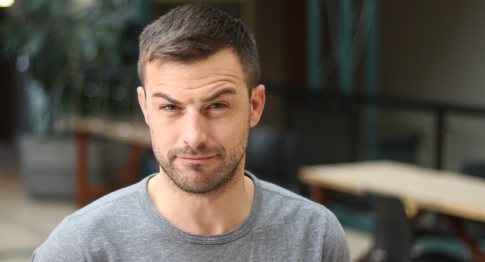 Contact Information
Department:
Theatre and Film
Fields:
Film / TV
Theatre / Music
Theatre Production
Areas of Expertise:
Theatre Carpentry
Theatre Properties
Languages Spoken:
Available To:
Discuss research with industry, government, and others
About:
Aaron Frost is the Technical Instructor and Master Carpenter for the Department of Theatre and Film at The University of Winnipeg. He teaches introductory to senior-level courses in theatre production and stagecraft. He holds a BA (Hons.) in Theatre Production from UWinnipeg, with special studies in Carpentry and Costuming.

Frost is a member of The International Alliance of Theatrical Stage Employees, Moving Picture Technicians, Artists and Allied Crafts of the United States, Its Territories and Canada, Local 63.

When he isn't busy teaching and building the University of Winnipeg's theatre productions, Frost keeps busy working for various theatre companies. Frost's passion for performance, costuming, and creation emanates through all aspects of his life. He continuously challenges himself to learn new techniques of construction and takes pride in crafting creations that defy expectations and leave lasting impressions.

As Technical Instructor, Frost embraces the opportunity to help students understand the process of theatre production and empower them with the skills of stagecraft and tool use.
Media and Research Expert