Psychology

What is Psychology?
Why do we think, perceive, and behave the way we do? Psychologists want to answer these questions. In psychology, you'll study the human mind, ranging from basic mechanisms of the nervous system to the principles that govern societies. Reading, writing, organization, and even our romantic relationships are all rooted in psychology. Explore the core areas of the field as you conduct psychological experiments or take part in faculty research, all while using life around you as your subjects.
---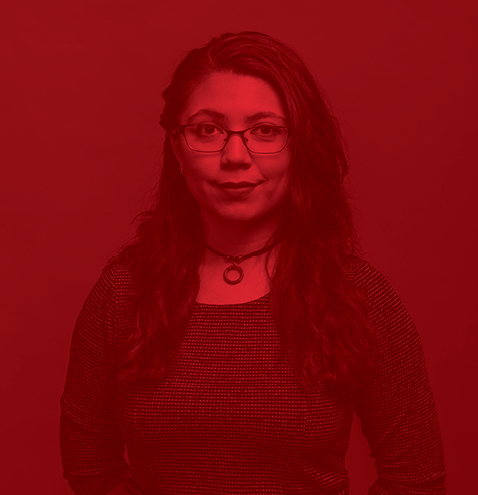 Student Profile - Raven Rickner
Raven Rickner has always been interested in people — the way they behave, the way they think, and the way they interact. She decided to study psychology at UWinnipeg because it seemed like the perfect combination of her interests in art and science.

"For me, psychology is the perfect combination of scientific integrity and human observation," Rickner said. "It's a field that offers so much diversity in a variety of areas; as a result, getting a degree in Psychology can consist of so many different disciplines."

She is a fourth-year Honours student in the Department of Psychology and is minoring in sociology. She is currently working on finishing her undergraduate thesis on workplace bullying and harassment in the area of social psychology.

The psychology program at UWinnipeg gives students an interdisciplinary experience, with courses on social, developmental, clinical psychology and everything in between.

"The degree itself forces you to take a variety of courses in these areas so that you can experience psychology in a well-rounded way," Rickner said.

When Rickner graduates this year, she is planning to take a year-off to to work on academic projects and prepare for graduate school. In the future, she's considering a career in industrial-organizational psychology — a field that focuses on workplace productivity and mental well-being among employees.

"As an advocate of mental health awareness, I'm incredibly interested in workplace experiences," she said. "I think it's important to understand the ways in which people best work happily and effectively in order to create more positive work environments."

Rickner's favourite part of the psychology department at UWinnipeg is the supportive faculty, staff and students — as well as the University of Winnipeg Psychology Students' Association.
---
Make an impact
Psychologists are working to understand human behaviour in different settings around the world. As a clinical psychologist, you may find yourself treating disorders such as anorexia nervosa, alcoholism, depression, and Alzheimer's disease. Interested in how our minds affect the broader world? Social psychologists observe how we form different attitudes, beliefs, and values, and how these differences define the groups we belong to. With such wide applications, knowledge of psychology can be useful in nearly every workplace.
Career opportunities
School psychology
Organizational analysis
Speech pathology
Forensic psychology

Occupational therapy
Research science
Human resources
Clinical psychology
UWinnipeg faculty, students, and alumni are leaving their mark in the field of psychology. Read their stories:
UWinnipeg international student earns American pharmacognosy award
UWinnipeg psychologist hits 'jackpot' for research
---
View Psychology Factsheet [PDF]  |  See Academic Calendar Information [PDF] | Visit Department Website
Looking for more information? Please fill out the form below.