History

What is History?
History isn't just about the past — it's about how we can use the past to understand the present and predict the future. In UWinnipeg's program, you'll learn research skills such as interviewing and documenting as you explore the careers of major figures like Marie Curie, Mahatma Gandhi, Martin Luther King Jr., and Senator Murray Sinclair. You'll also gain an appreciation for how everyday people throughout time worked to secure their livelihoods and shape their destinies.
---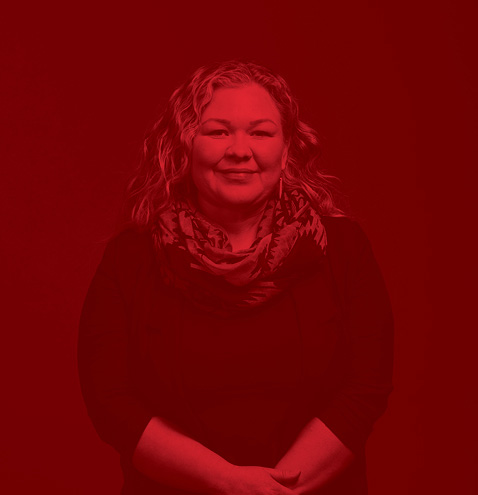 Student Profile - Destiny Elcock
According to Destiny Elcock, the biggest misconception about history is that it's dry and boring.

"It allows you to explore the life experiences of our ancestors through texts, oral history, artifacts," she said. "You're able to get perspectives and see how it has shaped and influenced our lives today."

Elcock quickly realized she has a passion for Canadian history — specifically Indigenous history — because it gives her the opportunity to explore her culture, language, and, most importantly, her family history.

"I could relate personally to learning about the residential school experience because my grandmother was a Survivor."

It also made choosing UWinnipeg to major in history an easy choice.

"I like how UWinnipeg promoted diversity through Indigenous studies," Elcock said. "They make an effort at ensuring Indigenous people are welcomed."

As she looks ahead to finishing her Bachelor of Arts and Bachelor of Education in History, Elcock dreams of being a history teacher and making a meaningful impact on the lives of youth.

"I want to be a role model for students and help them gain a diverse perspective, so they can become global citizens," she said. "It is important that our future generations are empowered through education."
---
Make an impact
Historians preserve the teachings and artifacts that strengthen our connection to the people and places before us. With a wider perspective of our world, journalists can tell better stories, lawmakers can make more informed decisions, and entrepreneurs can build more inclusive organizations. Interested in making new discoveries? From archaeologists to archivists, historians are constantly finding and organizing new information for generations of scholars to come.
Career opportunities
Teaching
Business
Law
Government

Journalism
Museums and archives
Libraries
UWinnipeg faculty, students, and alumni are leaving their mark in the field of history. Read their stories:
Destination Steinbach: food history truck ready to roll
Book on Brian Sinclair co-authored by UWinnipeg history prof
Indigenous scholars launch Indigenous history website

---
View History Factsheet [PDF]  |  See Academic Calendar Information [PDF] | Visit Department Website
Looking for more information? Please fill out the form below.